Turnstile and Speed Gate Aftercare
Absolute Access offer premium servicing for your Turnstiles and Speed Gates.
Regardless of who installed your Turnstiles and Speed Gates, we're happy to have our technicians service and maintain them, making them as safe and reliable as possible.
Why choose Absolute Access for Turnstiles and Speed Gates Aftercare?
365 days a year
24/7 helpline with standby engineer
Gate Safe accreditation
All Turnstile and Speed Gate repairs
Turnstile and Speed Gate servicing
Compliance with the Machinery Directive 98/37/EC and BS/EN 12453
To find out more about Turnstile and Speed Gate Aftercare packages, contact one of our friendly team today on 0113 281 3511 or send us a message via our contact form.
Turnstile and Speed Gate Servicing and Maintenance
The frequency of maintenance on your Turnstile depends on its usage. Absolute Access will notify you when your next service is due and arrange it for when is convenient. A fully working Turnstile helps reduce the risk of security breaches and acts as a deterrent so maintenance work that looks for and repairs any spots of wear and tear, potential future faults, weather damage and software issues, keeps you compliant and your site safe.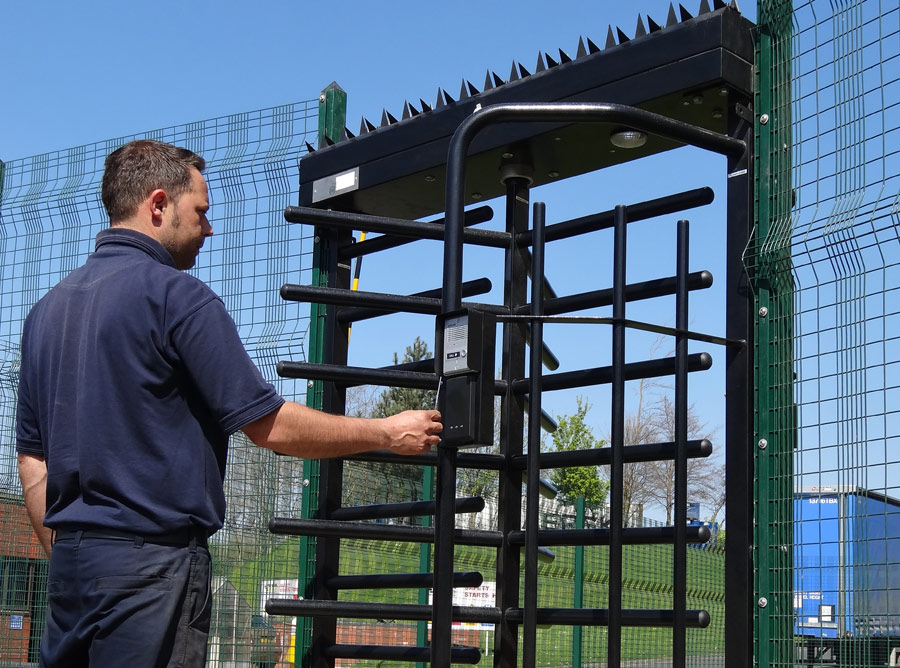 Turnstile and Speed Gate Repairs
Absolute Access will resolve and repair existing faults, ensuring your Turnstiles or Speed Gates are fully operational and working, especially in the event of a fire to allow a safe evacuation. Our technicians will also look to prevent any future potential problems whilst repairing know faults.
We can repair or service any Full Height Turnstiles, Half Height Turnstiles, Single or Double Turnstiles and 3 or 4 section Turnstiles. A broken down or faulty Turnstile can cause a lot of problems for pedestrian traffic into and around your site, we carry plenty of replacement parts in our vans so we can repair your Turnstile system straight away.