Absolute Access offer full and half height Turnstiles
An Absolute Access Turnstile is the ideal solution for businesses that need to control pedestrian access. Whether it's full or half height, a Security Turnstile is the ideal solution for businesses that need to control pedestrian access including separating high-risk work zones.
Speak to our Security Turnstile specialists today on 0113 281 3511 to book a free site visit or send us a message via our contact form.
security Turnstile Technical Specification
Whether it's a full or half height Turnstile you need, all of our Turnstiles are durable and reliable. A full height Security Turnstile is suited best to outdoor use and for when a higher standard of restriction is needed, whereas a half height Turnstile is great for both outdoor and indoor used to slow and monitor access. Both can be installed to your current fence line, or Absolute Access can install, improve or move the fence line to fit your security requirements. Allowing pedestrians with access to free flow on and around your site with no checking required.
Why choose Absolute Access Security Turnstile?
Durable to withstand British weather including hot dip galvanised
Powder coated in your RAL brand colours to match branding
Stainless steel versions for hygiene environments
Built to withstand high levels of traffic
Fire alarm integration for safety, disabled to allow faster evacuation
Absolute Access take the time to discuss your requirements and give you advice on the best turnstiles for your site. We provide full civil engineering works to prepare your site for installation and our engineers are always on hand to provide any assistance you may need.
Downloads
Technical Specification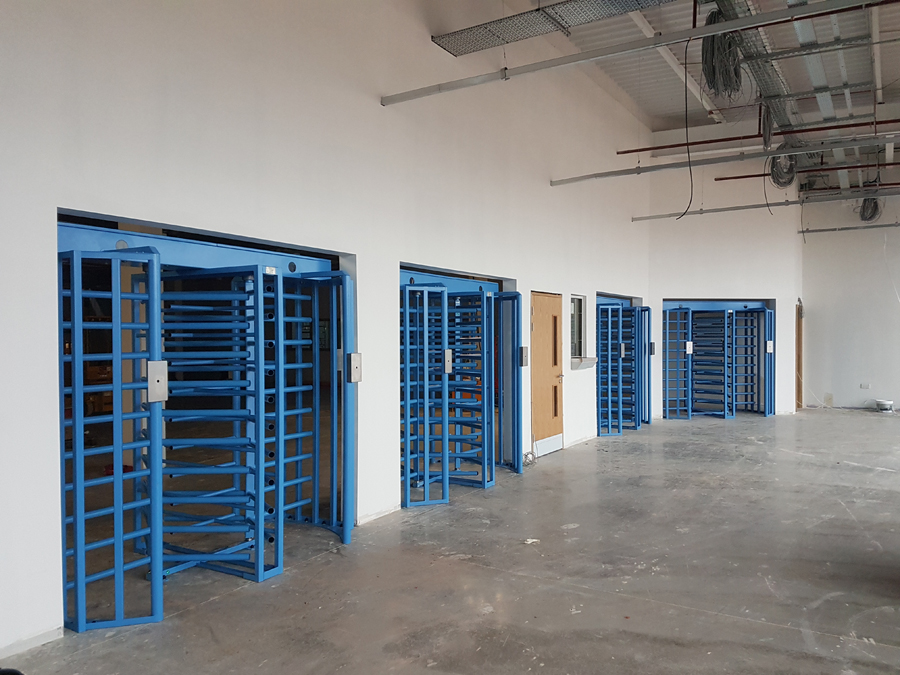 Blue Double Full Height Turnstiles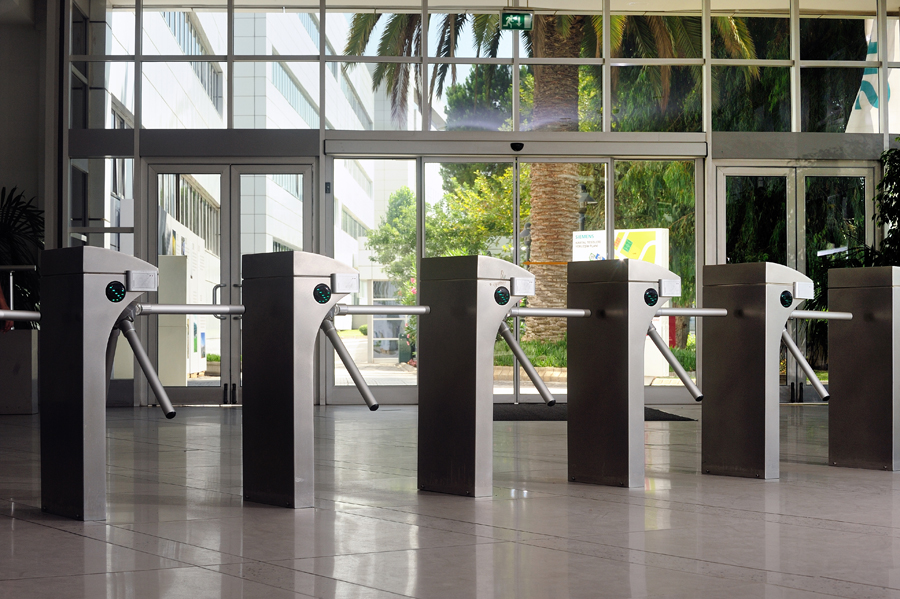 Half Height Turnsitles
Single External Turnstile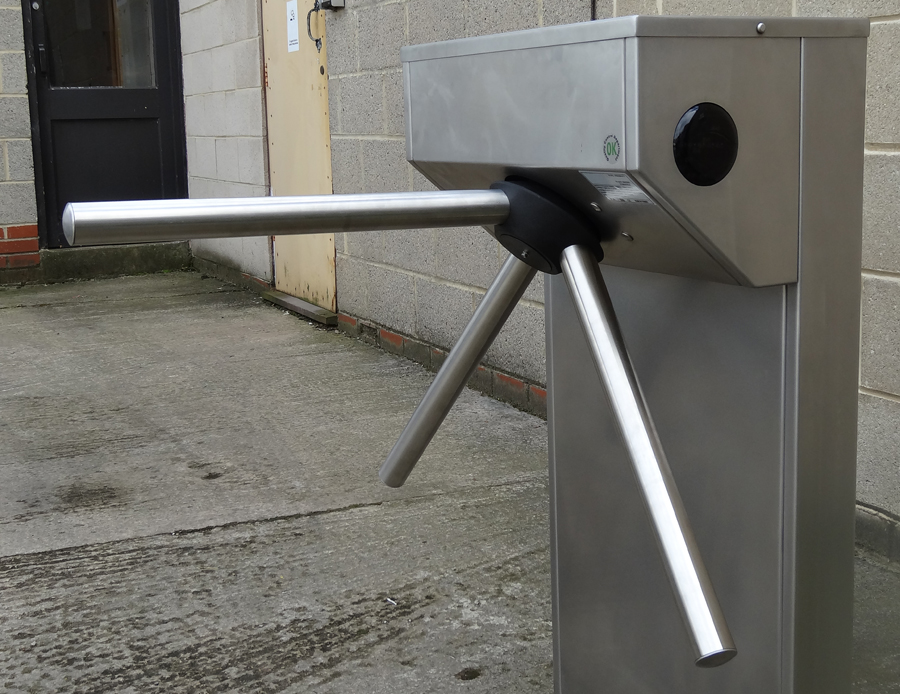 Single Half Height Tripod Turnstile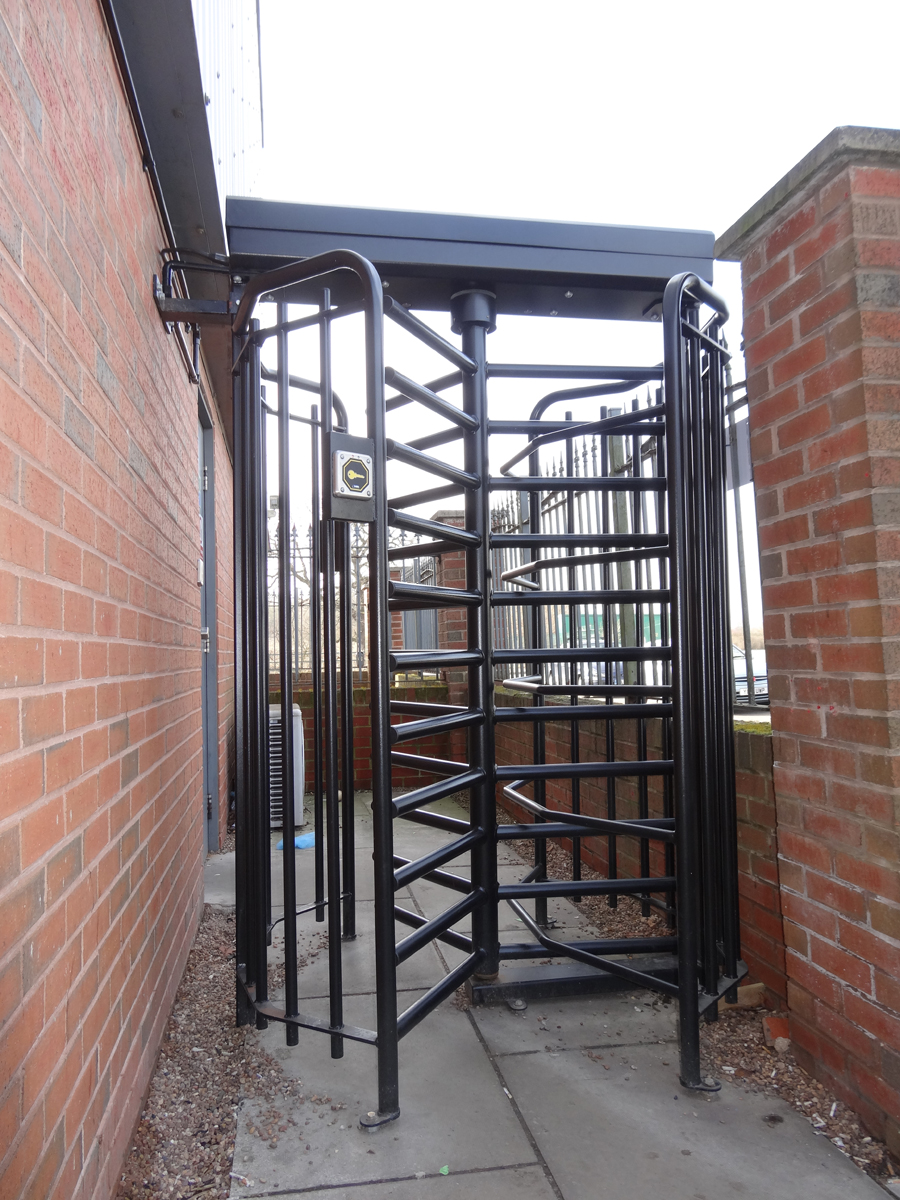 Black Single Full Height Turnstle
Single Full Height Turnstile Green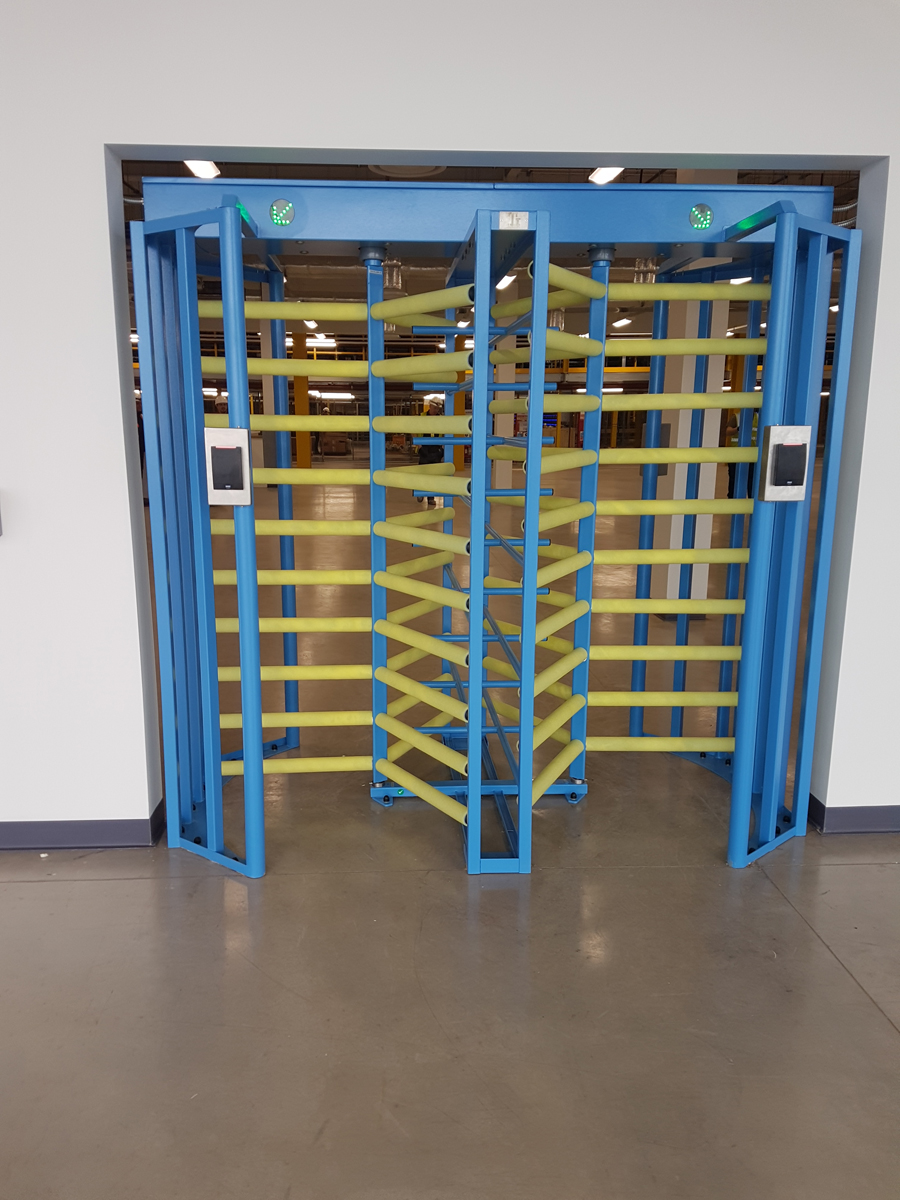 Blue and Yellow Full Height Double Turnstile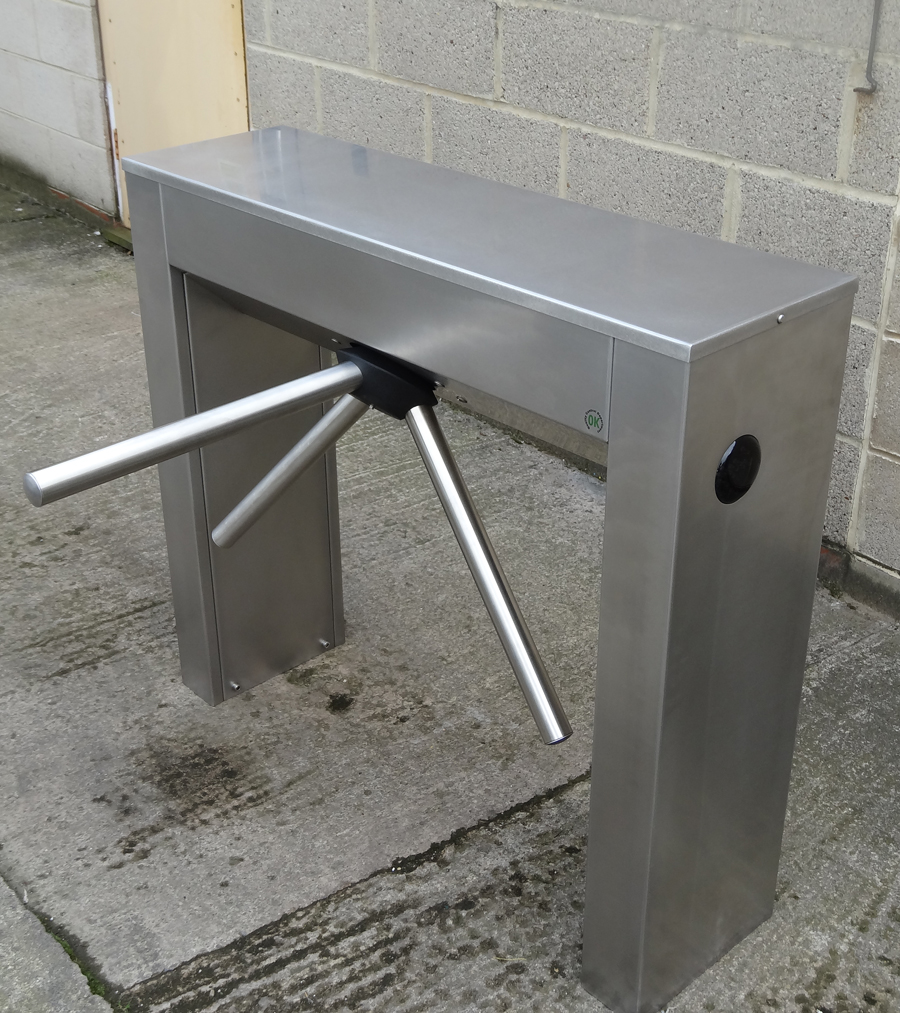 Stainless Steel half height turnstile
Turnstile Safety and Design
Absolute Access Full Height Security Turnstile options:
Single Turnstile - Work best on smaller sites with low pedestrian traffic
Double Turnstile - Best for heavily trafficked sites and controlling large crowds, they allow two people to move in the same or opposite directions simultaneously
Absolute Access Half Height Security Turnstile options:
Tripod turnstile - Used in train stations, stadiums, and corporate buildings. The arms can be set to rotate in one or both directions
Pedestrian pass gates - Used to move fast flowing pedestrian traffic through in a controlled yet efficient way, catering for the passage of larger items, such as trolleys, and wheelchair users.
Turnstile Access Control
Integrating Access Control to your Turnstile adds additional security to your business. Access control that compliment Turnstiles include:
Payment options such as a coin/token
Swipe cards
Authorisation controls for reception staff
Traffic light indicator system
If you'd like to know more about what type of Access Control we offer or you want to add access control to your turnstiles, please visit our Access Control page or call us on 0113 281 3511.
Access control reader for fobs and cards
24 Hour Support
Reliable Aftercare
Collect payments
100% Duty rating
Brand Colours
Directional Flow
Turnstile Aftercare
We offer on-going Turnstile aftercare and maintenance packages. With a network of technicians dotted across Leeds and the whole of the UK, we can attend to any issues and call in for a periodic safety check at your convenience. For more information on our aftercare packages please visit our aftercare page or call our security experts on 0113 281 3511.