Installation of a Turnstile for Hesco in Leeds
Hesco in Leeds called us when they needed a way to control their open site and didn't know how to split vehicles from pedestrians and the ability to send them to different entrances. After solving their Vehicular access with a Sliding Gate, we then looked at their fence line, as we believed this was the best place to implement an exterior Turnstile. Hesco are creators of the Earth filled wire mesh cage also known as the Concertainer units. Established in 1989, there Concertainer units have since been used to secure Camp Bastions Jets and many more.
Turnstile Leeds
Hesco was happy with how we had managed to control vehicular access but wanted a way of sending all of the pedestrians towards the reception area, it needed to be more than a pedestrian Gate, as these can be left/held open for anyone to follow through, but it needed to suit the requirements of a high-security site. We recommended installing a single Full Height dual-directional Turnstile, allowing pedestrians to come and go via the same way. We kept this in keeping with their new Sliding Gate, using the same colour on their new Turnstile, whilst using a different coloured mesh fencing to make the Gate and Turnstile stand out. Alongside the Turnstile, we installed an Access control card reader on the unsecure side for only those with a fob or card to swipe to gain entry through the Turnstile, whilst those without, have to wait for assistance.
Looking for a way to control Pedestrians entering your site? Are you interested in having a Turnstile installed? Please call us on 0113 281 3511 where we will be happy to help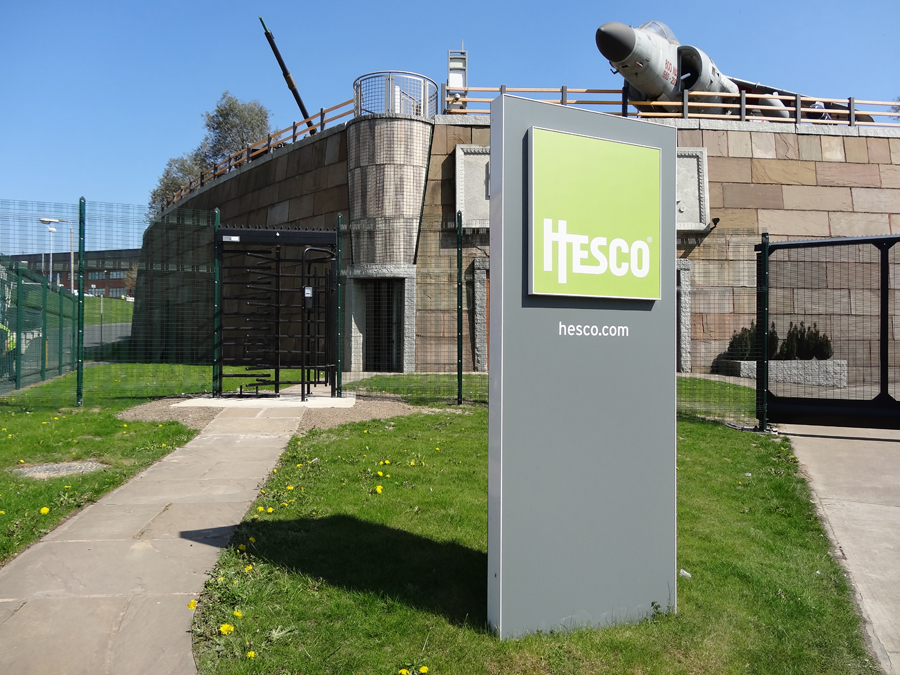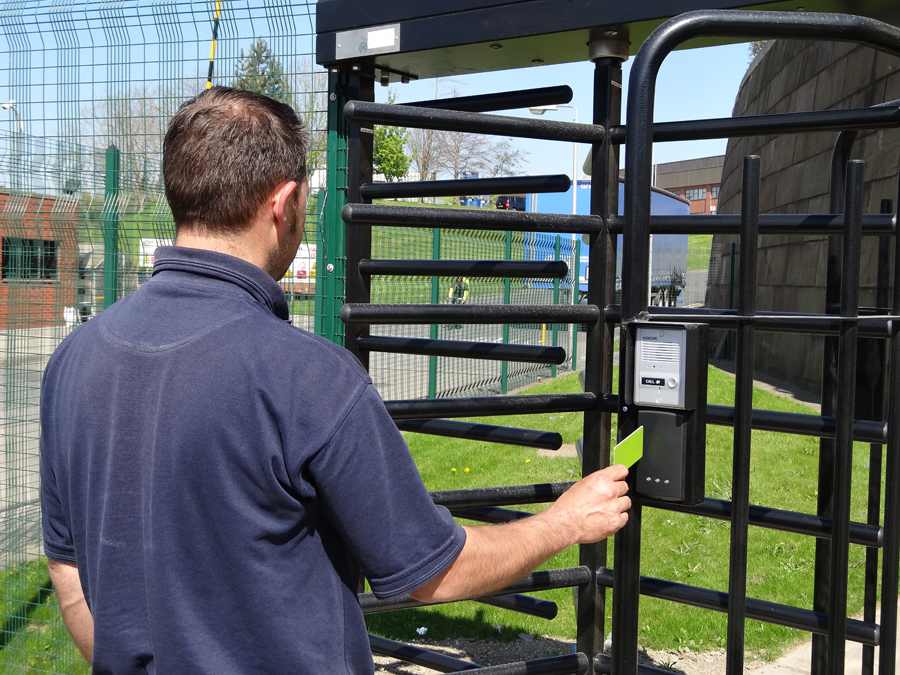 What Hesco said about Absolute Access
"Absolute Access were so helpful, they analysed our site and discussed what was best for our business"