Traffic Barrier installation for Biffa in Wakefield
Biffa in Wakefield contacted us when their existing Traffic Barrier had multiple faults, they requested an engineer to attend and diagnose what was wrong with their system. Biffa, founded over 100 years ago, has over 195 sites in the UK. Collecting over 4.1 million bins per week, they have over 72,000 customers nationwide; branching out into the recycling, treatment, disposal and energy generation management.
Traffic Barrier Wakefield
To gain access to the Waste management site, a vehicle is required to drive onto a weighbridge and the Traffic Barrier at the end of it would lift. When the Automatic Barrier became faulty, the site had to leave the Barrier in the up position, leaving their site open to anyone. They needed a repair quickly; upon looking, we knew it was more cost-effective to replace the barrier than repair it. We installed a Red Automatic Traffic Barrier to match the company's logo, with the addition of lights along the 6m barrier arm and a stop sign allowing any vehicle to see the Traffic Barrier. We connected the Traffic Barrier to the existing Access Control which included Traffic Lights, so when the vehicle had been weighed, the lights will change to green and the Traffic Barrier arm raises allowing them onto the site.
Do you have a Traffic Barrier in Wakefield that needs repairing or upgrading? If so, we will be happy to come and give you a free quote, please call us on 0113 281 3511.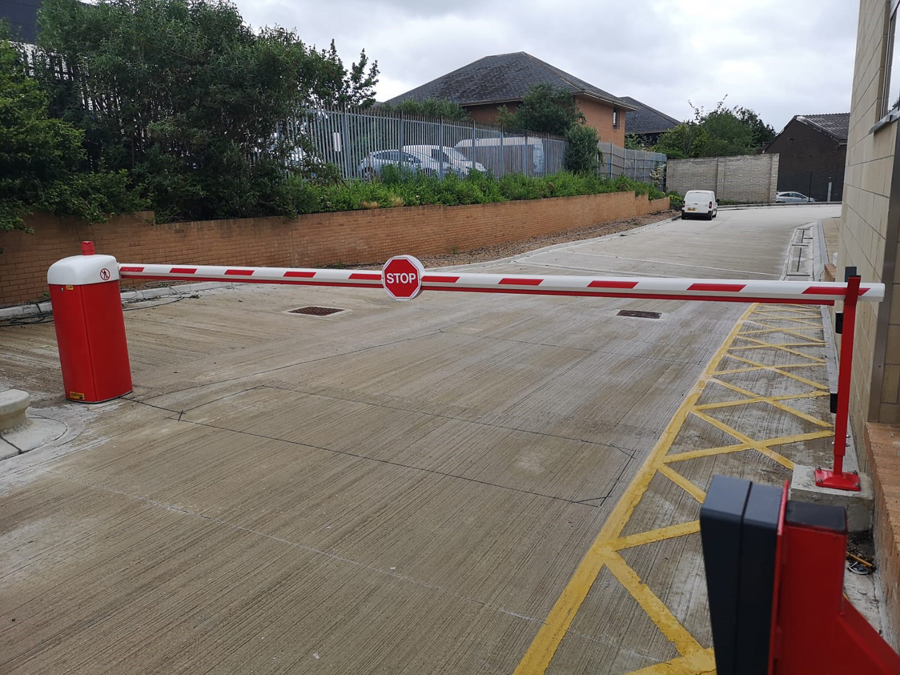 What Biffa said about Absolute Access
"Our new Traffic Barrier helps control who can come on to our site. Our concern was that it wasn't operating correctly and it needed some attention quickly."