Swing Gates are an Easy, Cost Effective Security Access Solution
Absolute Access Swing Gates are an easy cost-effective solution for a vast range of businesses, including schools, industrial sites and hospitals. Our Swing Gates span up to 10m and can be powder coated to match you RAL brand colours making them the perfect choice for a less industrial look.
Speak to our security Swing Gate specialists today on 0113 281 3511 to book a free site visit or send us a message via our contact form.
Industrial Swing Gates Specification
Our Swing Gates ensure a safe perimeter to control access and traffic flow to improve security, saving time and money whilst increasing health and safety. Electric Swing Gates are the best choice if you want to avoid an overly industrial look. They can be fit around your current fence line or we can improve, move or create and install new fencing to suit your security requirements.
Why choose Absolute Access Electric Swing Gates?
24-hour support
Durable to withstand British weather
Material options of timber, steel or aluminium.
Span up to 10m & up to a height of 3m
Powder Coated to match your RAL brand colours
No open/close limits for high levels of traffic, 100% rating
Infill Style: Anti-Climb 358 mesh, Vertical Bars, Palisade Infills, Solid Infills.
Absolute Access takes the time to discuss your requirements and give you advice on the best Swing Gates design for your site. We provide full civil engineering works to prepare your site for installation and our engineers are always on hand to provide any assistance you may need.
Downloads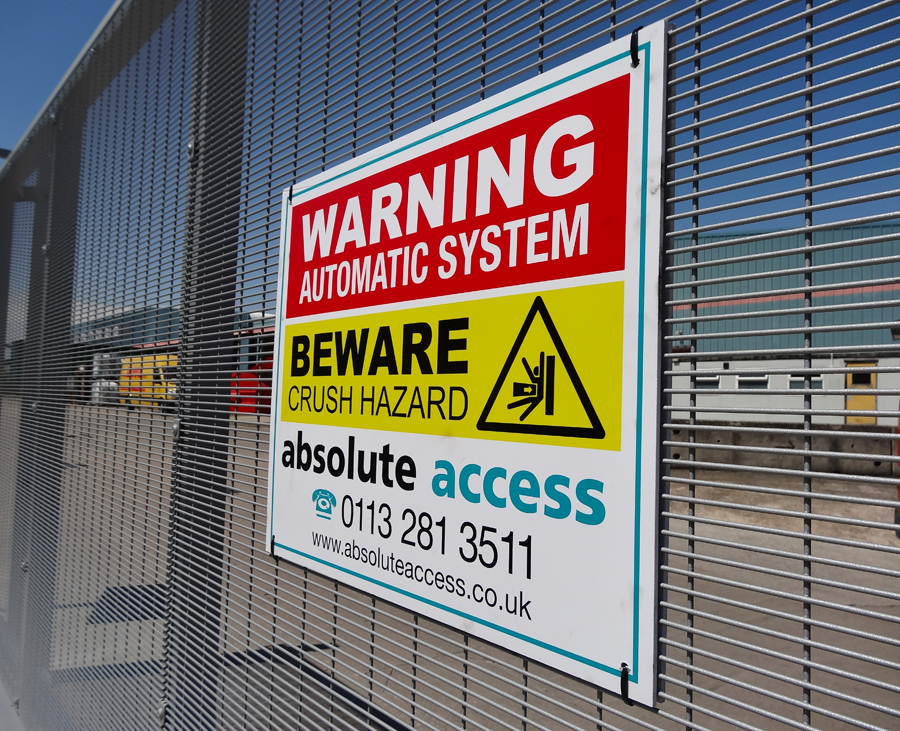 Anti Climb Mesh and Safety Signage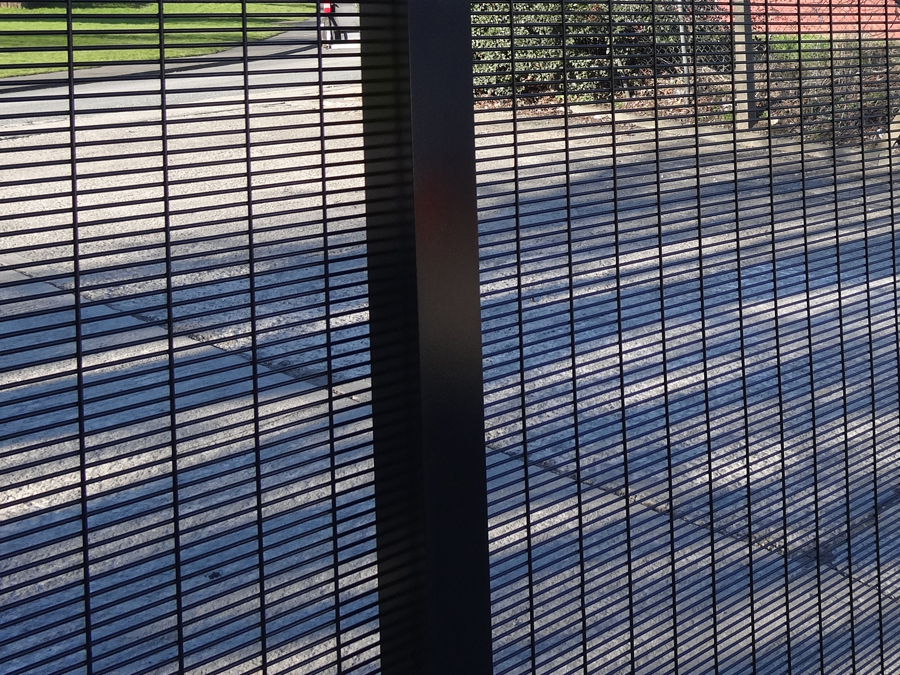 Anti Climb 358 mesh infill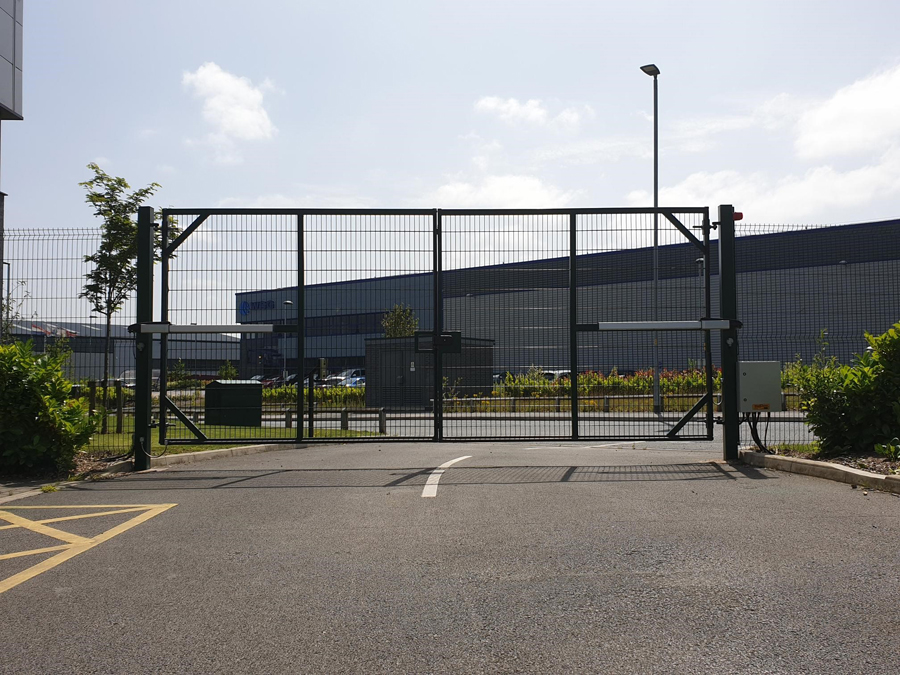 Double Swing Gate Green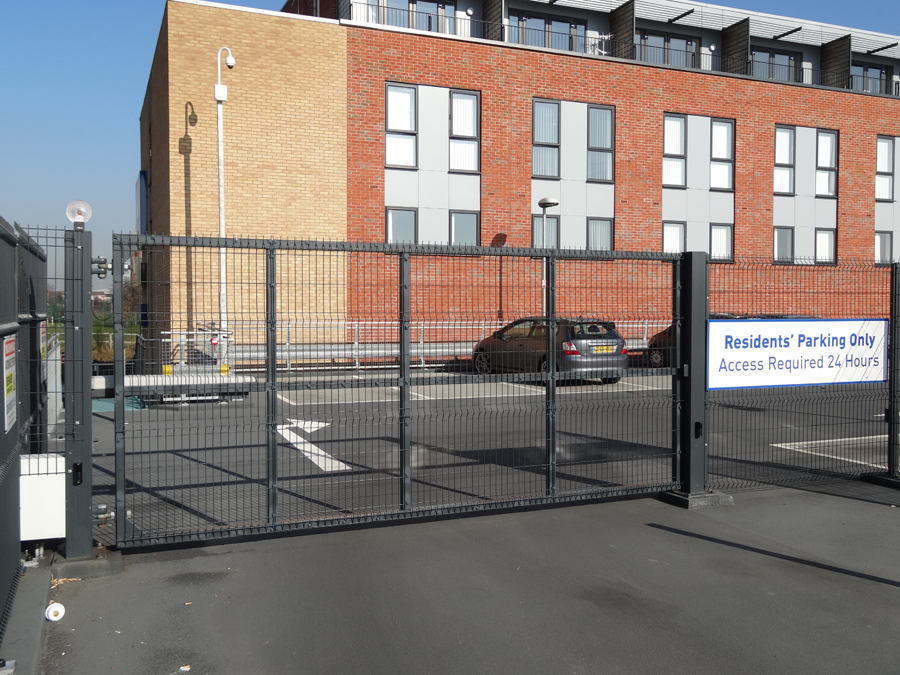 Black Swing Gate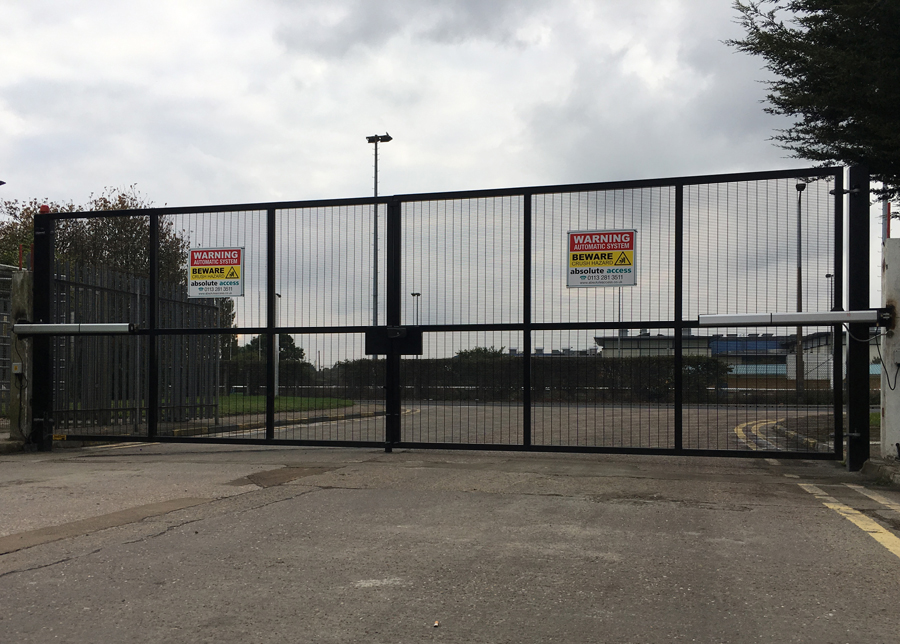 Black Swing Gate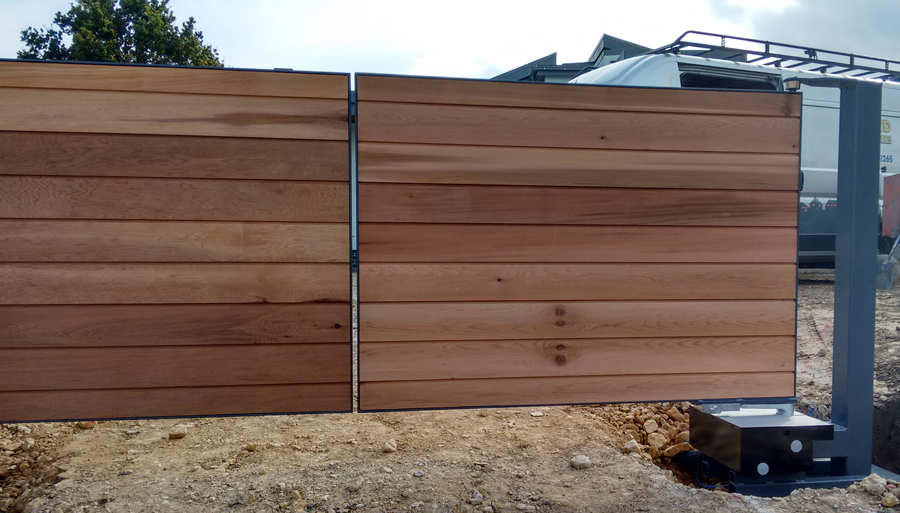 Timber Gates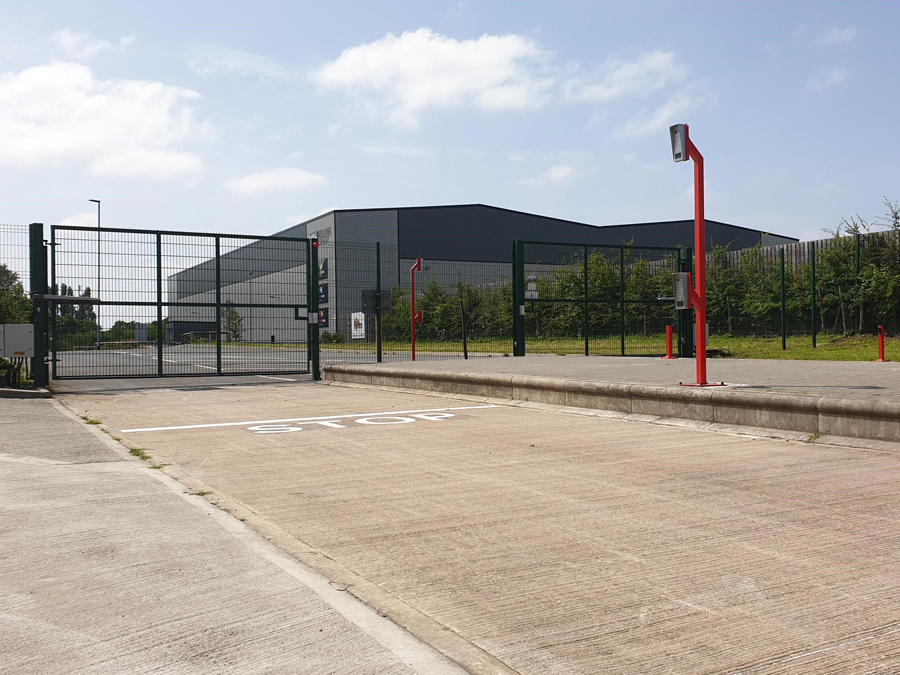 Entry and Exit Swing Gates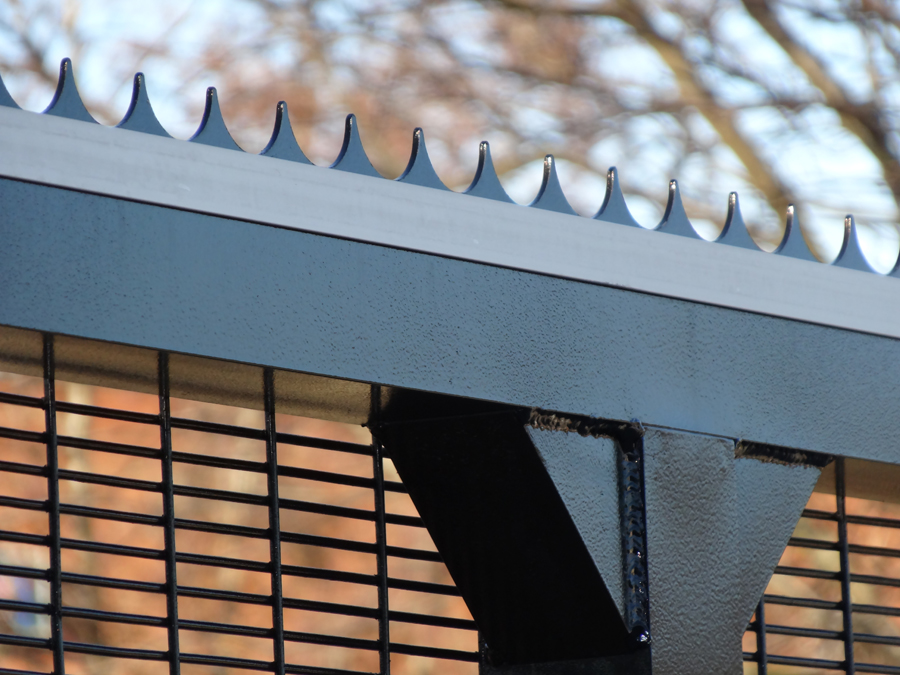 Anti Climb Spikes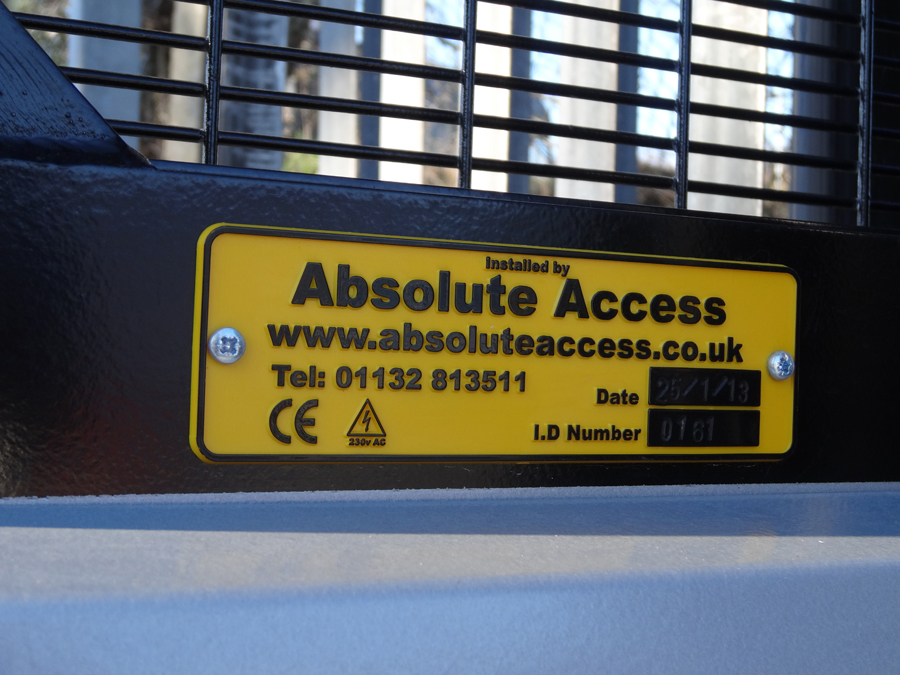 CE plate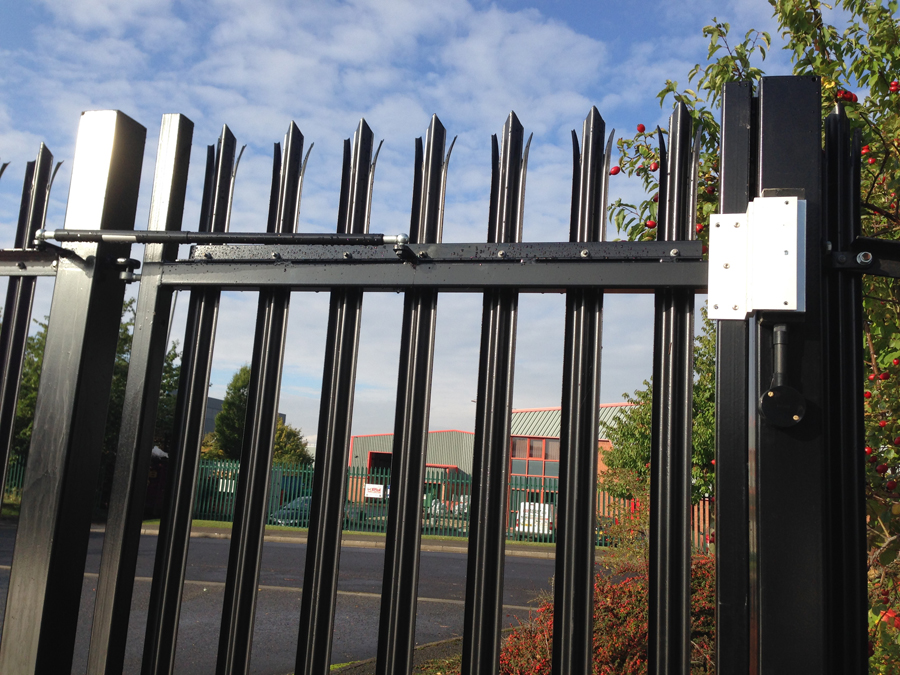 Optional Pedestrian Gate
Traffic Lights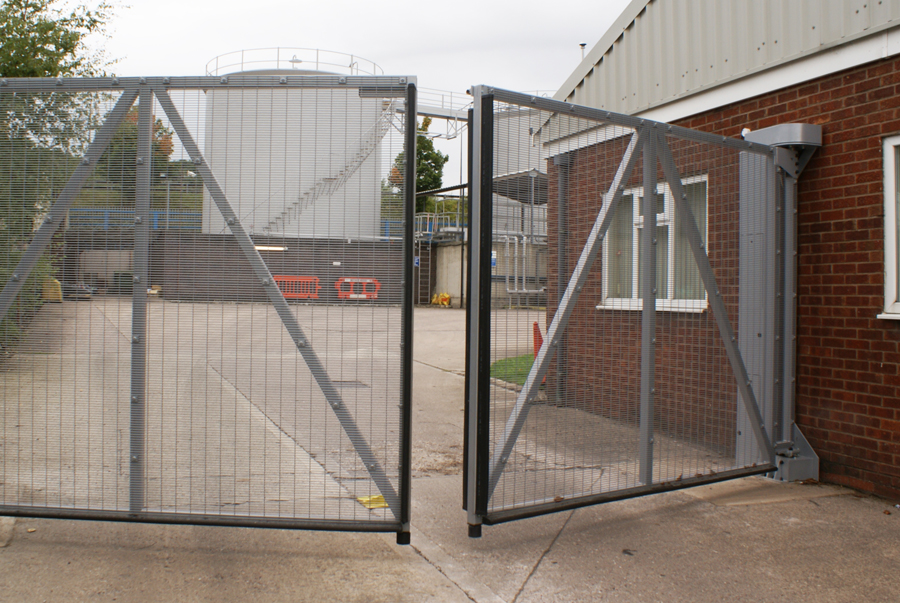 Safety edges
Security Swing Gates Safety and Design
Electric Swing Gates cannot be installed where the ground has any significant slope as this will prevent the Gates from opening properly. If you have existing Swing Gates, we can fit automation to these, we assess the hinges to see if they are suitable for an automation upgrade. We can install Electro or Hydraulic Mechanical motors, depending on how heavily trafficked the site is we will advise which is better for low or medium-duty applications.
Safety Features: Photocells, Dual-sided and end safety edges which instantly stop the Gate operating if it detects an obstruction to reduce trapping; also, an emergency stop button, manual override and strobe lights.
Accessories: Traffic lights, warning lights, stop and no entry signs and safety loops.
Health and Safety compliant with BS/EN 12453 and Machinery Directive 2006/46/EC and CE approved
Anti-climb spikes to prevent ability to climb over – visual and physical deterrent along the top of your Gate.
Optional Pedestrian Gate available
Electric Swing Gates Access Control
Integrating access control to your Swing Gate adds additional security to your business. Access control that compliments
Swing Gates includes:
Intercoms
Automatic number plate recognition (ANPR)
Keypads and fobs
Proximity readers/key fobs
Traffic Islands
Whilst looking at your Swing Gates we always make Safety suggestions including safety edges which reduce the likelihood of where your Swing Gates meet it becoming a trapping hazard; safety loops which when driven over, open the Gate and optional extras include accessories such as traffic lights, warning lights and signs.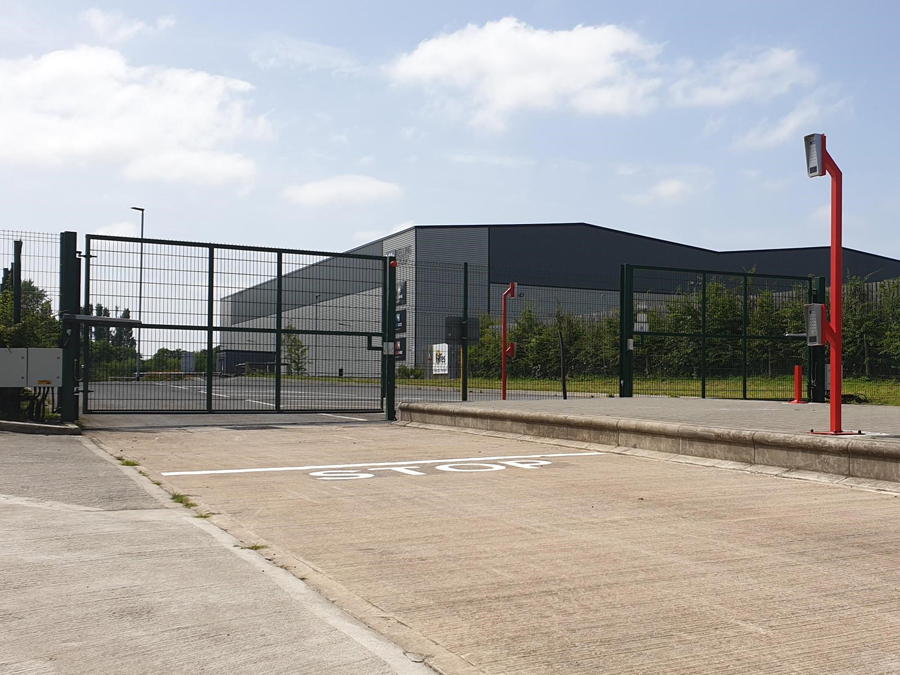 Access Control for swing gates
Swing Gates Aftercare
We offer on-going Swing Gates aftercare and maintenance packages. With a network of technicians in Leeds and dotted across the UK, we can attend to any issues and call in for a periodic safety check at your convenience. It is the law to comply with the Machinery Directive; which includes having your Swing Gates maintained regularly by trained individuals. For more information on our aftercare packages please visit our aftercare page or call our security experts in Leeds on 0113 281 3511.