Automatic Gate Repair & Aftercare
Absolute Access Automatic Gate Aftercare covers Sliding Gates, Swing Gates and Bi-Folding Gates.
Regardless of who installed your Automatic Gate, we're happy to have our technicians service and maintain them, making them as safe as possible so you get the most out of your Electric Gates.
Why choose Absolute Access for Automatic Gate Aftercare?
365 days a year
24/7 helpline with standby engineer
Gate Safe accreditation
All Automatic Gate repairs
Automatic Gate annual servicing
We repair Automatic Gates Leeds and across the UK
Compliance with the Machinery Directive 98/37/EC and BS/EN 12453
To find out more about Automatic Gate Aftercare packages, contact one of our friendly team today on 0113 281 3511 or send us a message via our contact form.
Absolute Access comply to the Gate Safe standard
Absolute Access offer genuine high-quality automatic gate repair, maintenance and servicing that comply to the Gate Safe standard making sure to meet all legal requirements and safety standards.
Automatic Gate Servicing and Maintenance
Companies often pay over the odds for automatic gate repair or annual / biannual servicing and maintenance and don't receive a quality service. At Absolute Access we take care of all of the servicing including yearly (or biannually) reminders of when your Automatic Gate service is due, giving a premium service at a reasonable price.
Our technicians work alongside the manufacturer to ensure that recommendations are given to gain the most from your Gate whilst carrying out checks at your convenience.
Automatic Gates are less likely to need repair if they have been properly maintained and serviced. If your gates aren't serviced, they're not compliant with the Machinery Directive which is an Ofsted, safeguarding, health and safety and insurance requirement.
Automatic Gates, if serviced and maintained to standard, protect staff, students and customers and make your property less vulnerable to risks by reducing accidents. Automatic Gates can potentially be dangerous if not maintained correctly. If a safety edge, sensor or motor is damaged, the Gate becomes a trapping hazard which needs to be avoided. A record of regular Electric Gate servicing helps you.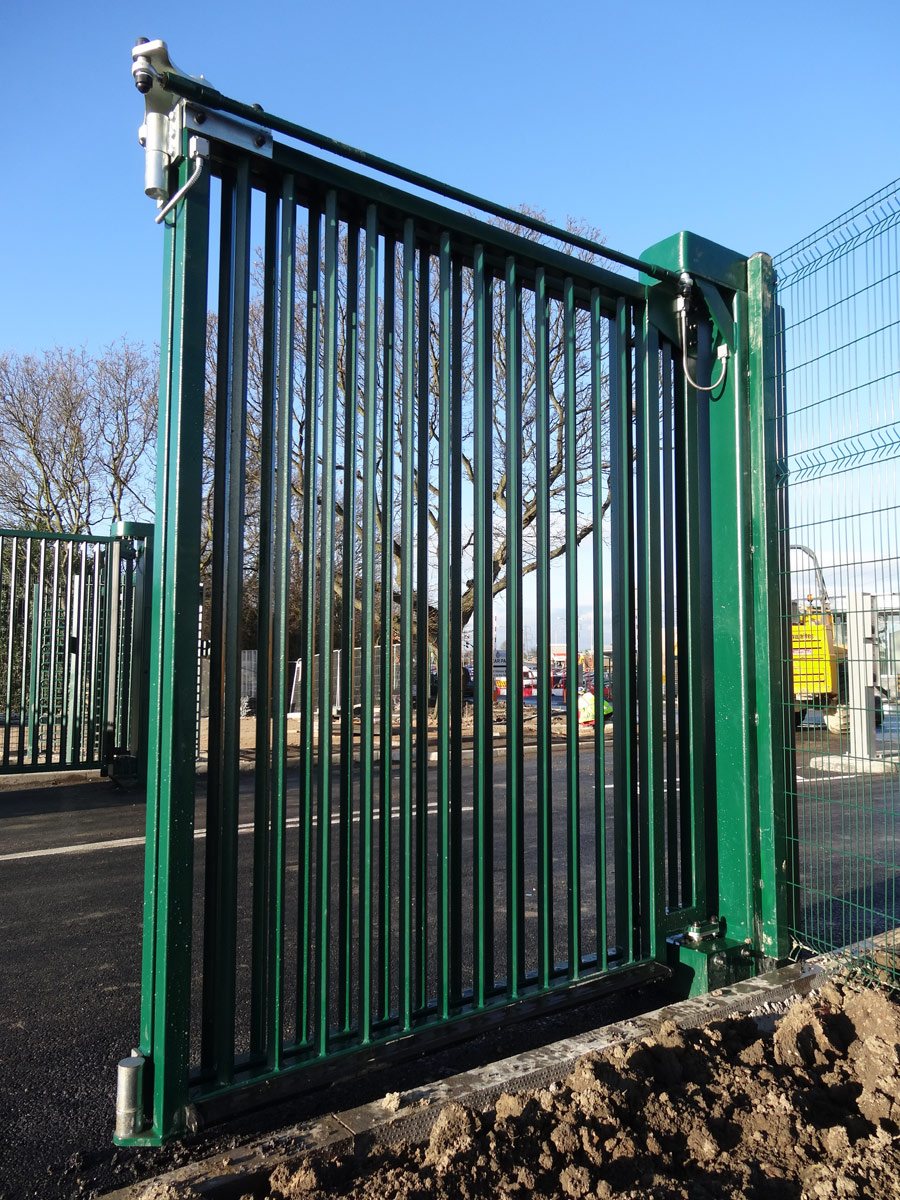 Automatic Gate Repair
Absolute Access can clear any existing fault thats showing on your Automatic Gate, repairing the fault so the Gate can carry on working to its full operational standard. Whilst taking care of your Automatic Gate repair we always recommend a service in which our engineers will spot any problems or future issues that could arise and work on prevention. Our technicians aim to repair your Gate rather than replace, ensuring you get maximum return on investment.
Whether your Automatic Gate is located at home, within a school or business, we handle all of our Automatic Gate repair jobs quickly avoiding downtime and disruption. If you are looking to potentially replace a gate then check out some of our installations offering such as our commercial sliding gates.