Absolute Access Bi-Folding Gates gives you complete control
Absolute Access made to measure Bi-Folding Gates offer speed, reliability and the ultimate security gate performance. With a number of different access control functions that can be added, plus a range of security features and an optional pedestrian gate that can be bought alongside your Gates, Bi-Folding Gates will suit any premise in need of access security.
Speak to our security Bi-Folding Gate specialists today on 0113 281 3511 to book a free site visit or send us a message via our contact form.
Electric Bi-Folding Gates Specification
Absolute Access Bi-Folding Gates offers a range of benefits including, speed, flow control and space-saving. They can even be installed on sites with slopes and allow you to use one Gate for single lane use. Gates can be fitted to your current fence line or we can install new fencing specific to your new Bi-Folding Gates. Why choose Absolute Access Bi-Folding Gates?
24-Hour support
Durable to withstand British weather
Material options of timber, steel or aluminium
Span up to 10m wide and height up to 3m
No open/close limits, performance reliable, 100% rating
Powder Coated to your brands RAL colours
Infill style: anti-climb 358 mesh, vertical bars, palisade infills, solid infills.
Track or trackless
Absolute Access takes the time to discuss your requirements and give you advice on the best Bi-Folding Gates design for your site. We provide full civil engineering works to prepare your site for installation and our engineers are always on hand to provide any assistance you may need.
Downloads
Technical Specification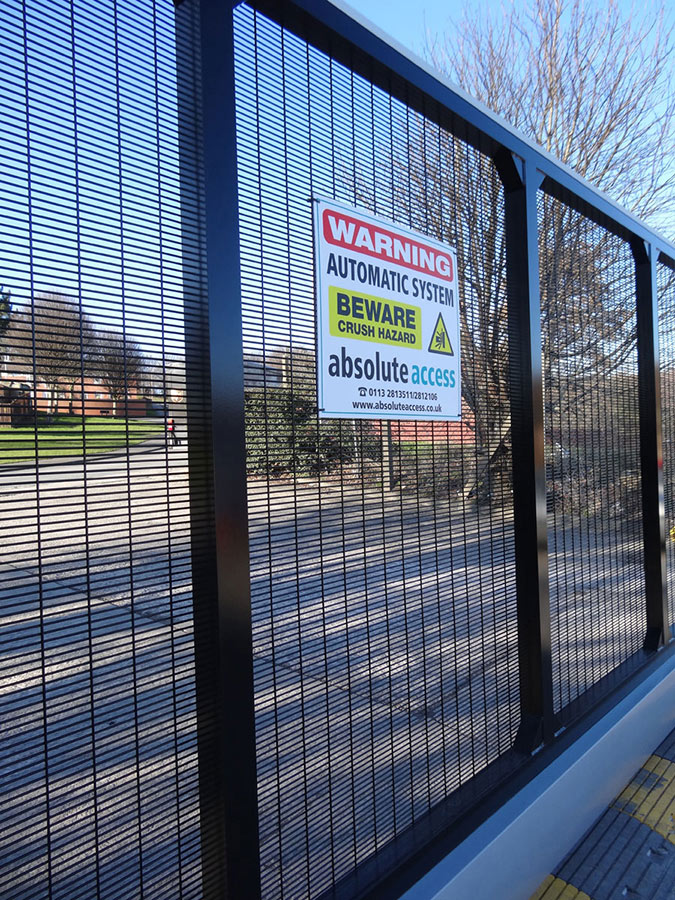 Anti Climb 358 mesh infill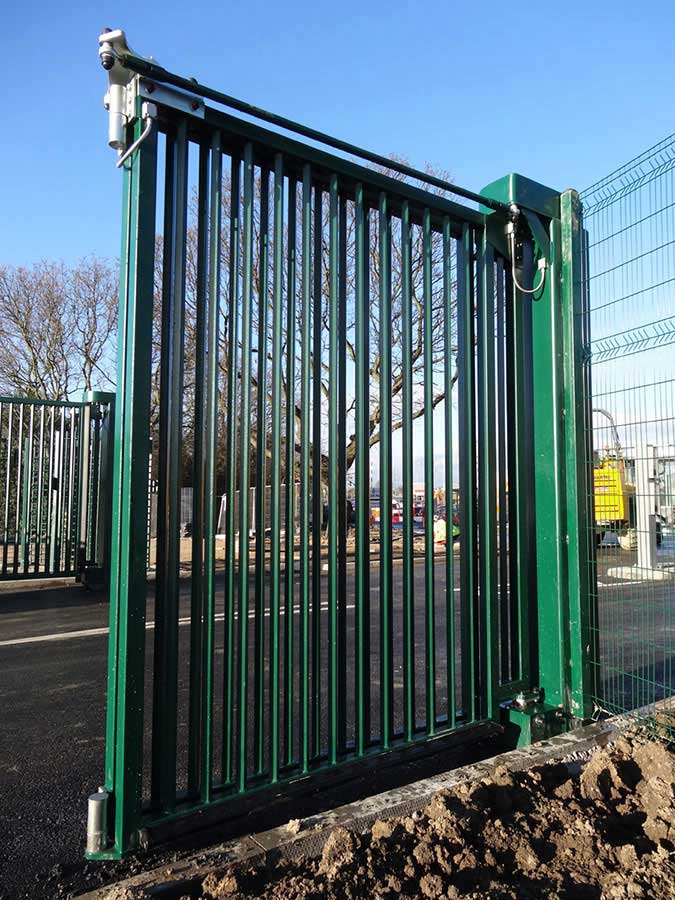 3m High Bi Folding Gate
Tracked or Trackless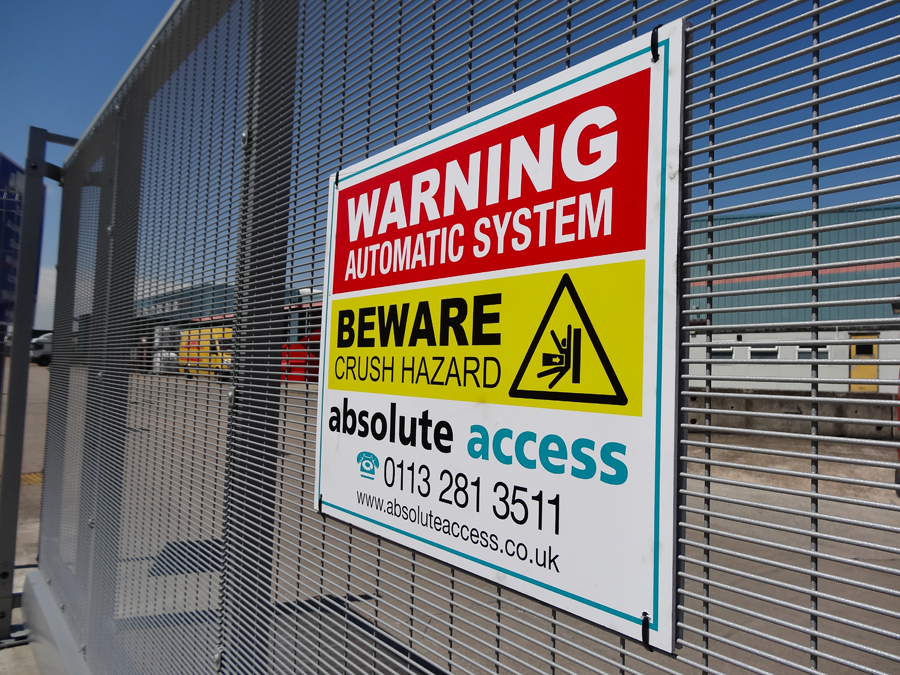 Anti Climb Mesh and Safety Signage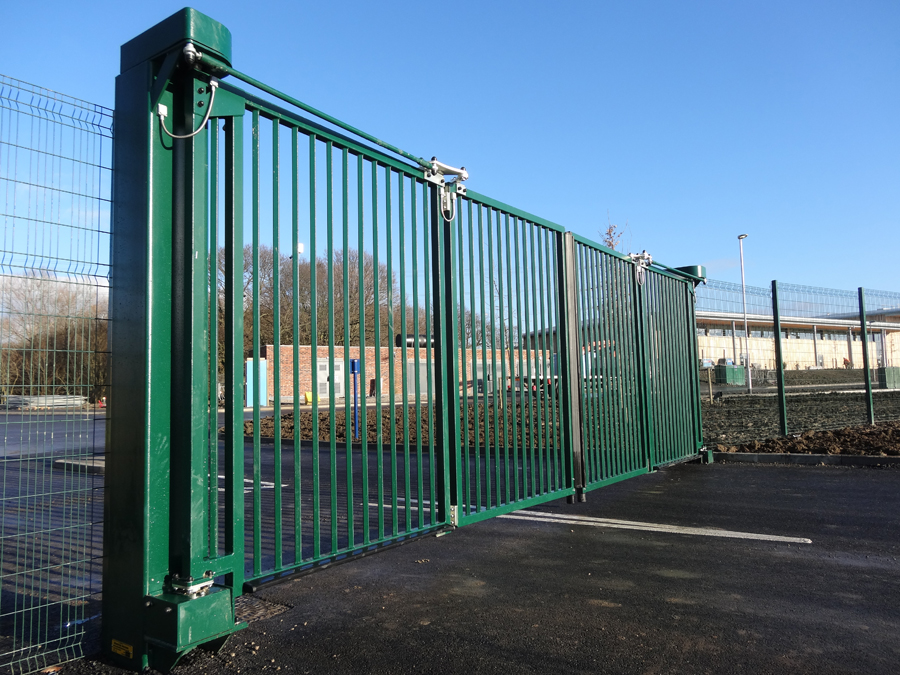 Vertical Bar Infill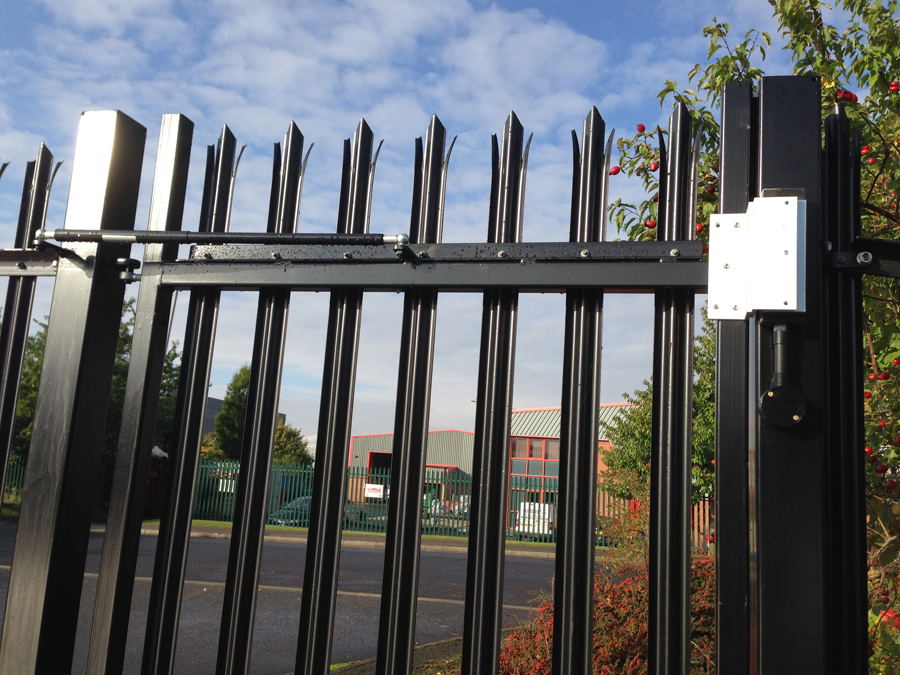 Optional Pedestrian Gate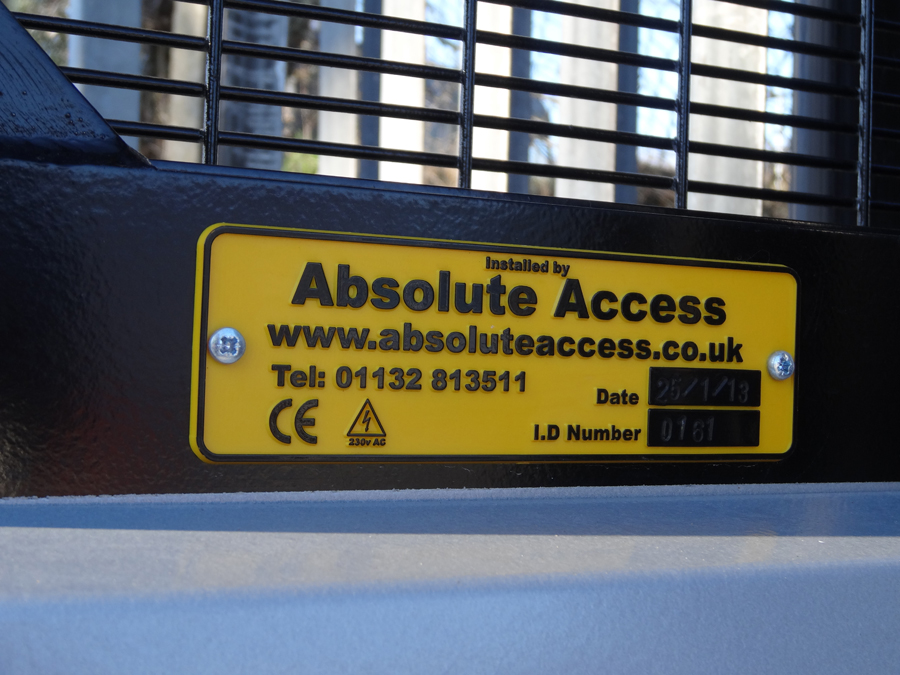 CE plate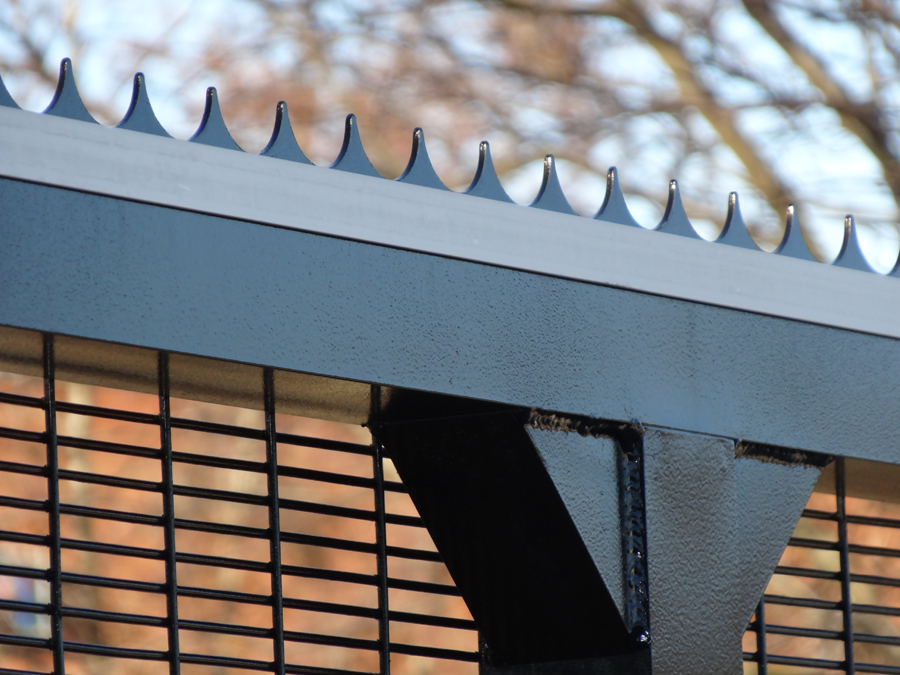 Anti Climb Spikes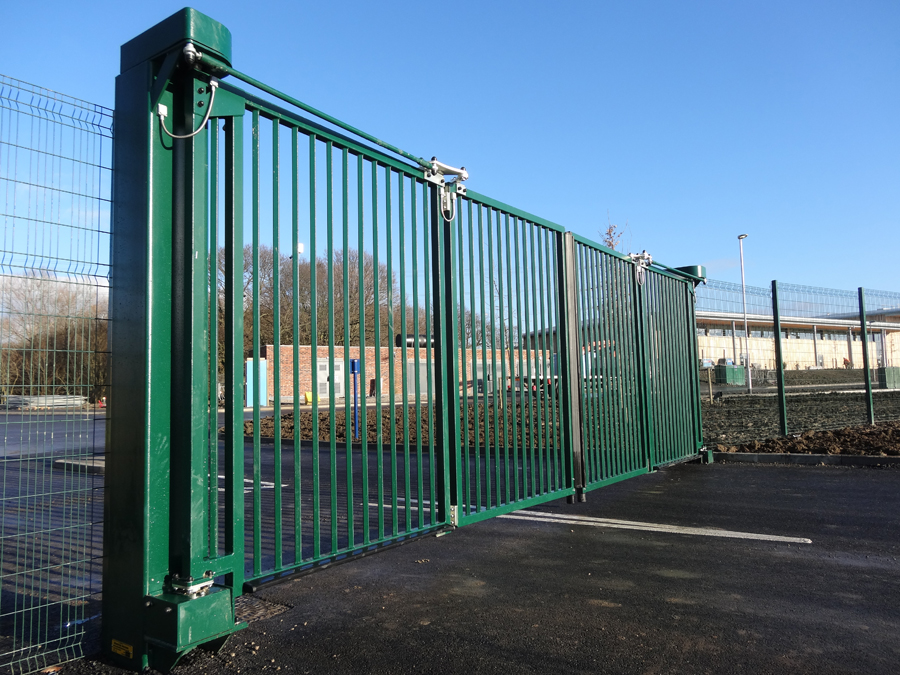 Reliable Folding system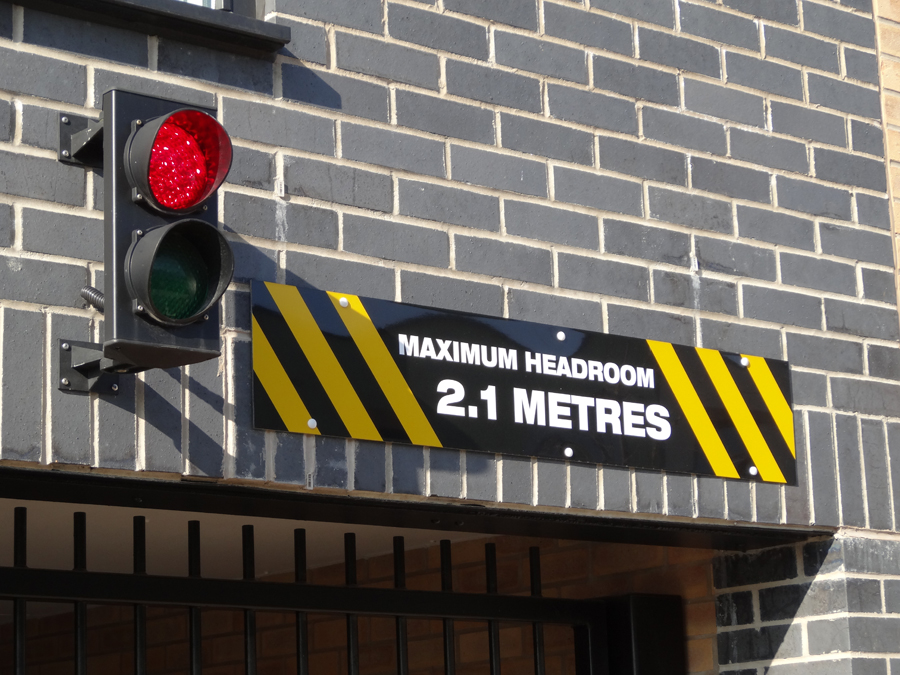 Traffic Lights
Automatic Bi-Folding Gates Safety and Design
If you're looking for a solution to perimeter security and have a site with high levels of traffic or a demanding environment, Bi-Folding Gates are the perfect solution. Our Bi-Folding Gates meet BS/EN 12453 and Machinery Directive 2006/46/EC and are designed to open more than twice the speed of traditional Gates of the same size.
Safety Features: Photocells, Dual-sided and end safety edges which instantly stop the Gate operating if it detects an obstruction to reduce trapping; also, an emergency stop button, manual override and strobe lights.
Accessories: Traffic lights, warning lights, stop and no entry signs and safety loops.
Anti-climb spikes to prevent ability to climb over – visual and physical deterrent along the top of your Gate.
Optional Separate Pedestrian Gate available.
Twice the speed of other electric gates & require less power than Swing Gates
Unique, reliable folding system and a single lane can be used independently
Bi-Folding Gates Access Control
Integrating Access Control to your Bi-Folding gate adds additional security to your business. When looking at your site we will suggest what Safety requirements are needed such as safety edges, beams and accessories such as signage and traffic lights.
Access control that compliment Bi-Folding Gates includes:
Intercoms
Automatic number plate recognition
Keypads and fobs
Traffic Lights to reduce tailgating problems
If you'd like to know more about what type of Access Control we offer or you want to add Access Control to your Bi-Folding Gate, please visit our Access Control page or call us on 0113 281 3511.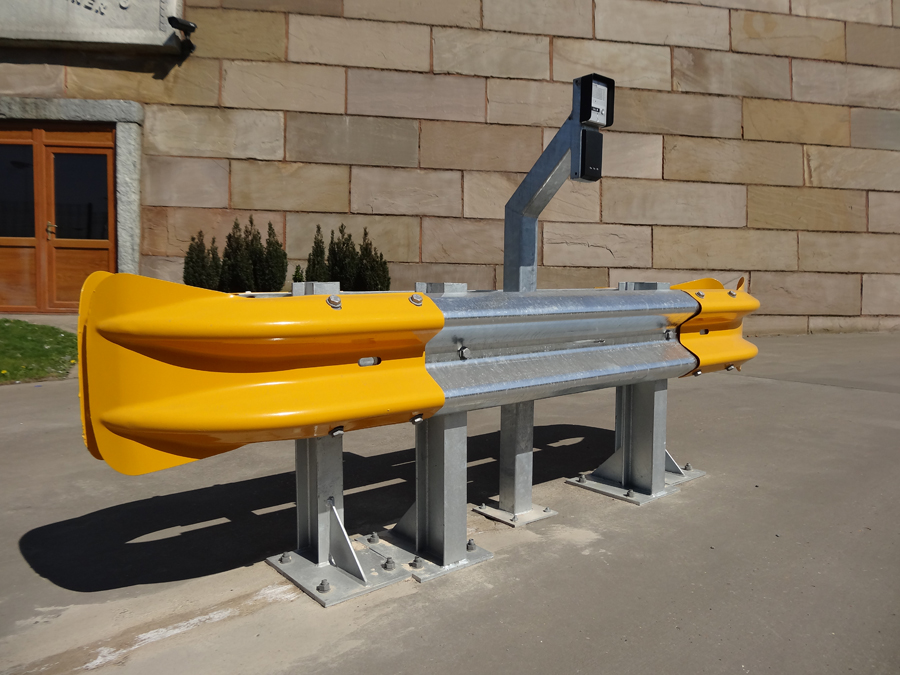 Bi-Folding Gate Access Control
Bi-Folding Gates Aftercare
We offer on-going Bi-Folding Gates aftercare and maintenance packages. With a network of technicians dotted across the UK, we can attend to any issues and call in for a periodic safety check at your convenience. It is the law to comply with the Machinery Directive; which includes having your Bi-Folding Gates maintained regularly by trained individuals. For more information on our aftercare packages please visit our aftercare page or call our security experts on 0113 281 3511.