Absolute Access Road Blockers give you complete control
Absolute Access Road Blockers are built to provide maximum strength and security for businesses that need an extended level of protection. They provide medium to high risk premise security whilst being unobtrusive to pedestrians.
Speak to our security Road Blockers specialists today on 0113 281 3511 to book a free site visit or send us a message via our contact form.
Rising Road Blockers Specification
Our high-profile Hydraulic Road Blockers are robust and constructed to withstand impact from any type of vehicle, ensuring security at medium to high-risk premises. Absolute Access' priority is to ensure the protection of your business and personnel, so our experts will offer tailored advice to make sure you get the best quality security solution. Why choose Absolute Access road blockers?
24-Hour support
Durable to withstand British weather
PAS 68 impact tested, Anti-ram road blockers
Medium to high-risk premise security
High profile hydraulic road blockers
Performance reliable
Absolute Access takes the time to discuss your requirements and give you advice on the best Road Blockers for your business. We prepare your site for installation and our engineers are always on hand to provide any assistance you may need. Our team take care of all the civil and electrical work, providing an efficient and effective installation.
Downloads
Technical Specification
Technical Specification 2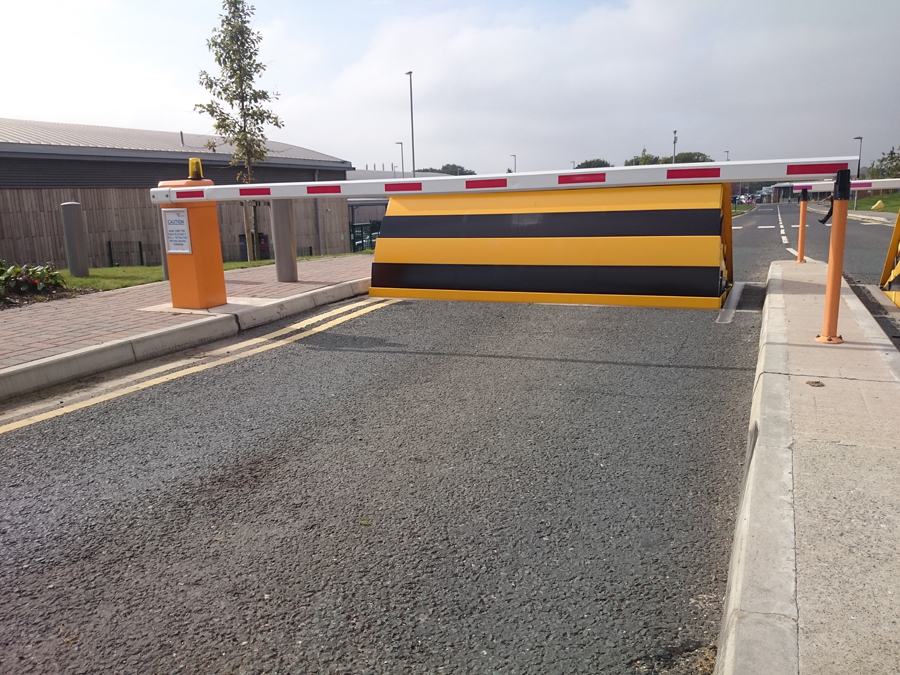 PAS 68 Road Blocker
Performance reliable Road Blocker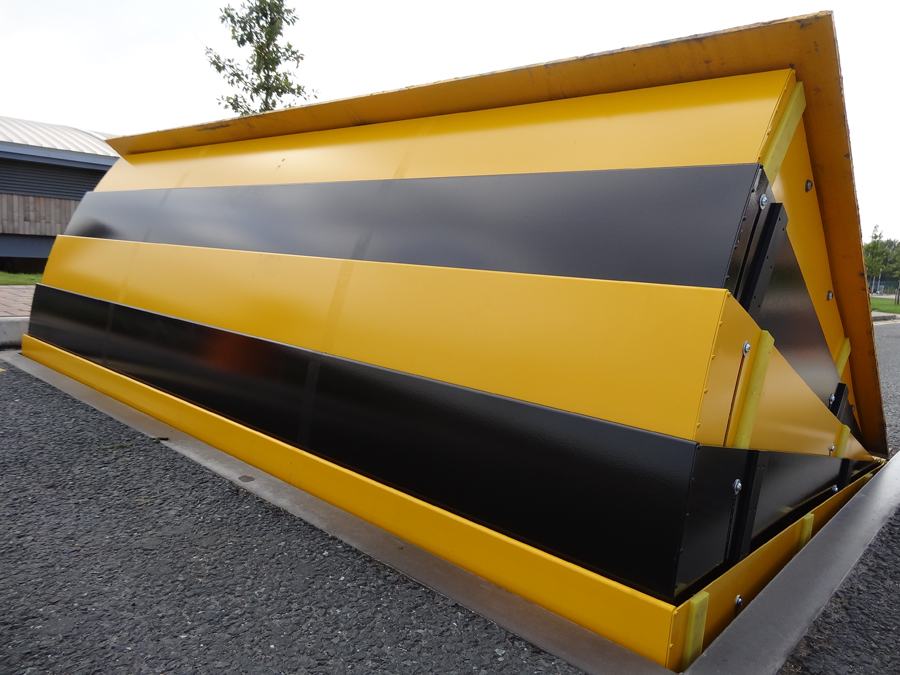 High profile Road Blocker
Traffic Lights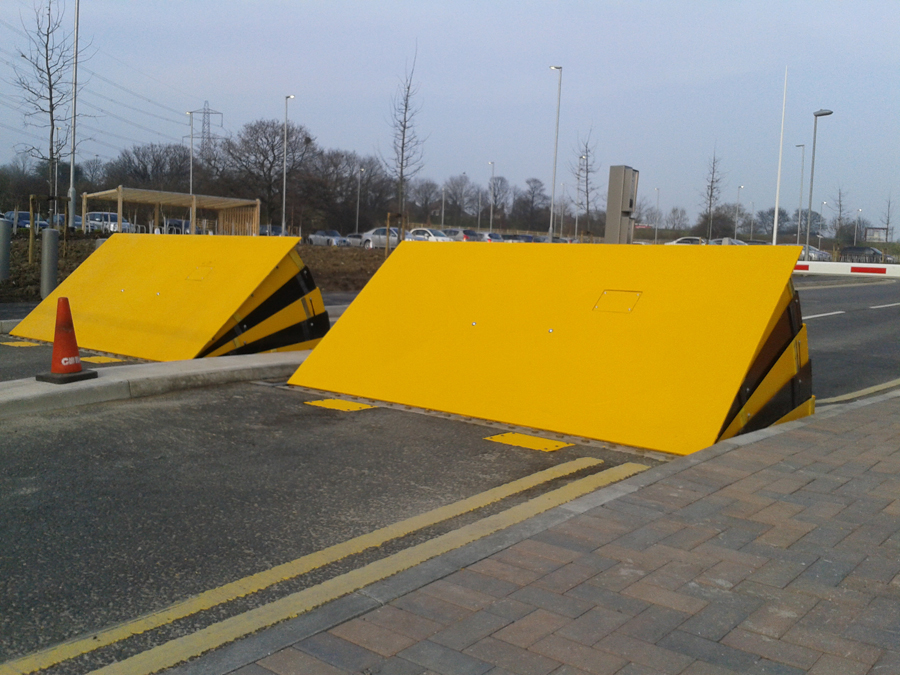 Road Blockers fully extended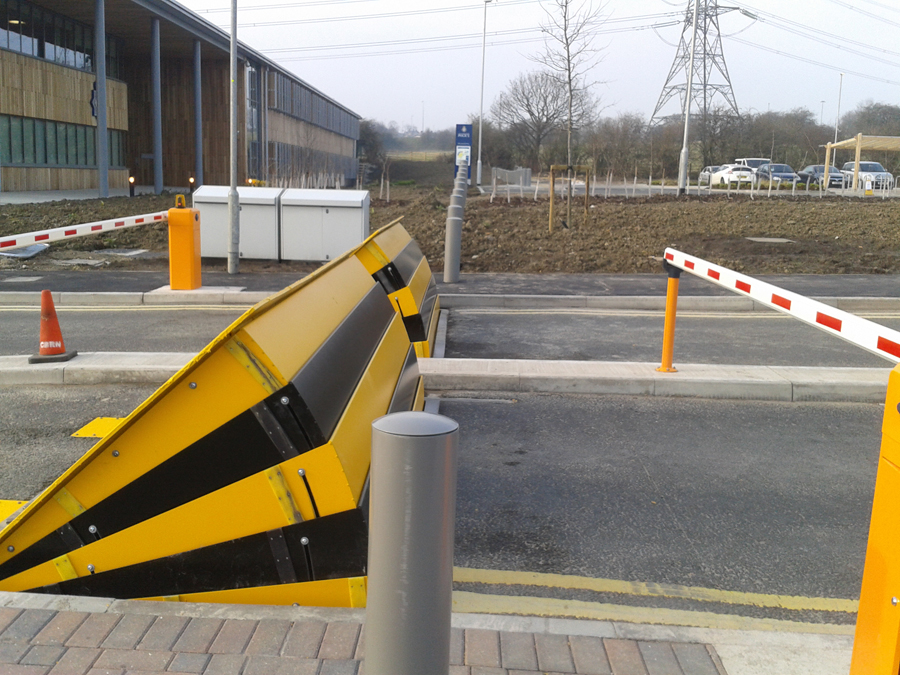 Touch Button Activation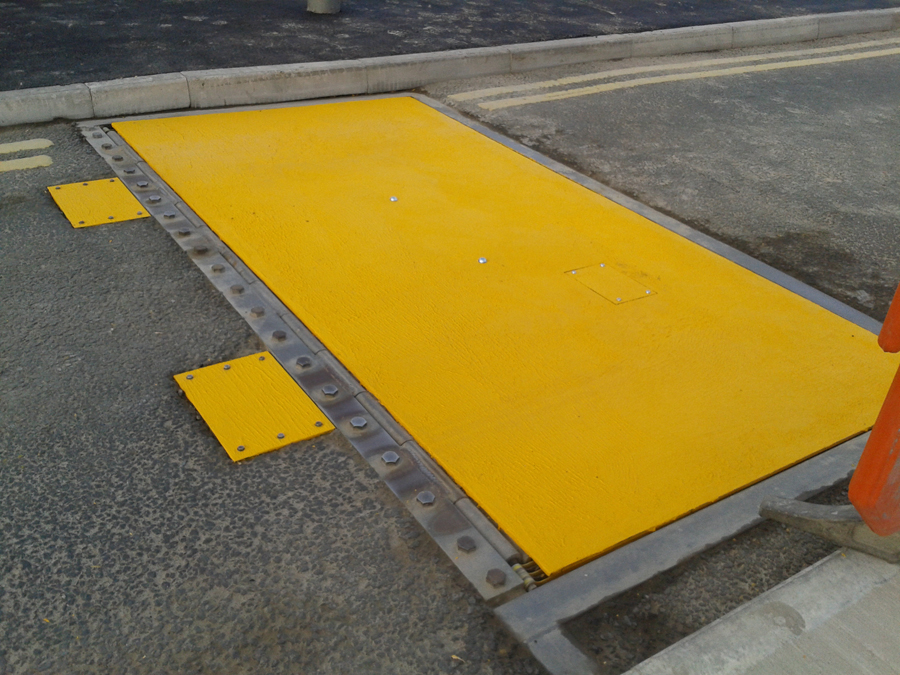 Anti Skid Top Plate
Road Blockers Safety and Design
Absolute Access has installed Road Blockers for a range of different businesses including Government buildings, transport hubs, banks and distribution centres. Road Blockers can be installed alongside your current fence line or we can install new fencing to suit your security requirements. The Road Blockers are used as a deterrent against hostile vehicle breach and are raised by a powerful hydraulic system when the premises are at risk of being attacked but usually sit flush with the road surface for easy traffic flow. Our Road Blockers meet BS/EN 12453 and Machinery Directive 2006/46/EC.
Accessories: Traffic lights, warning lights, stop and no entry signs.
Touch button activation
Anti-Vandalism protection
Anti-skid top plate and unobtrusive to pedestrians
Road Blockers Access Control
Integrating Access Control to your Road Blockers adds additional security to your business. Access Control that compliment Road Blockers include:
Automatic number plate recognition (ANPR)
Keypads and fobs
Proximity readers
Biometric Fingerprint/Handprint readers
If you'd like to know more about what type of Access Control we offer or you want to add Access Control to your Road Blockers, please visit our Access Control page or call us on 0113 281 3511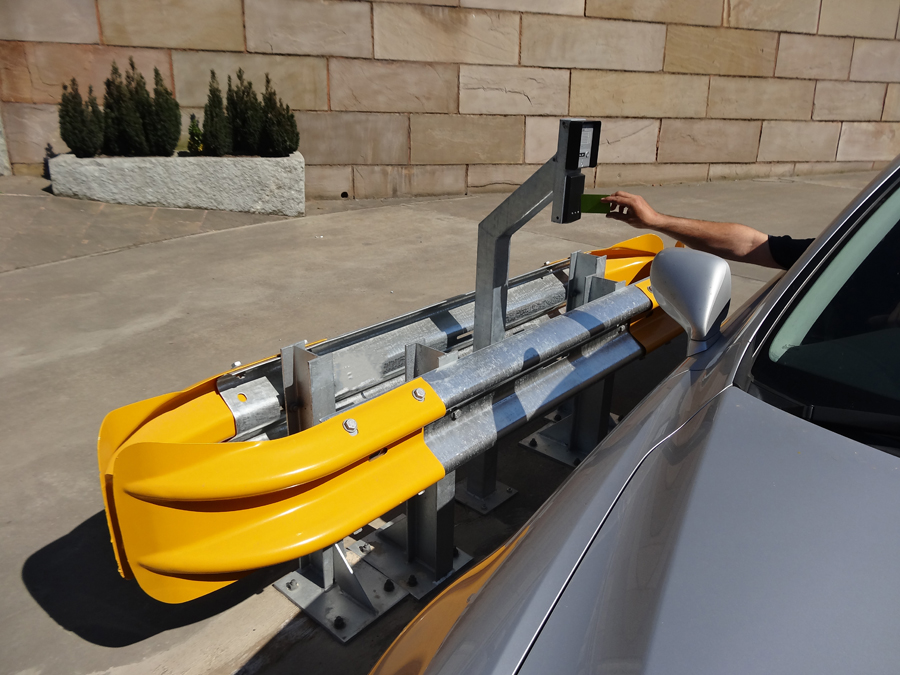 Road Blocker Access Control
24 Hour Support
Reliable Aftercare
Directional Flow
Performance reliable
Choice of aesthetics
Impact tested
Road Blockers Aftercare
We offer on-going Road Blocker aftercare and maintenance packages. With a network of technicians dotted across the UK, we can attend to any issues and call in for a periodic safety check at your convenience. For more information on our aftercare packages please visit our aftercare page or call our security experts on 0113 281 3511.